The 2021 Invercargill Conference is postponed to 15-17 Nov 2022

 Conference link
The 50th Anniversary 2-day Symposium at Lincoln University is postponed to 31 Aug-1 Sep 2022

 Symposium link
The 50th Anniversary of the Agronomy Society is to be celebrated with a 2-day Symposium:
The theme is: "Environmental impact and solutions for arable and horticultural farm systems"
When: 31 Aug - 1 Sep 2022 (Wed-Thu)

Where: Stewart Building, Lincoln University - parking available in Orchard car park, via Gate 3, off Springs Road.
Dinner: An Anniversary Dinner will be held on the the first evening (Wed 31 Aug) at Mrs O's Cafe, Bar and Restaurant on Lincoln campus.
Registration type
Symposium attendance options
1 day only
Both days
Wednesday dinner
1.
Member
$95.00
$165.00
$75.00
2.
Non-member
$110.00
$200.00
$75.00
3.
Student
$75.00
$125.00
$75.00
4.
Online only
$100.00
$75.00
Sponsorship Opportunities:
The Agronomy Society 50th Anniversary Symposium has three sponsorship levels, providing sponsors
with a choice of space and exposure rated accordingly to financial commitment.
Gold – 1 opportunity (taken)
Silver – 6 opportunities


3 more Silver opportunities available - includes options for sponsoring the following sessions:

Regenerative agriculture

Options for farm diversification

Extracting value from commodity products

Bronze – numerous opportunities
Details of the packages can be found in the following Sponsorship Application Pack:
Sponsorship will be allocated on a first in first serve basis.
Thank you to our Sponsors listed below...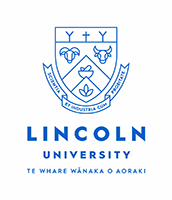 Silver Sponsors